Emerging markets funds
Emerging markets funds invest in companies and governments of developing countries around the world. In 2018, Sun Life Global Investments acquired Excel Funds – an experienced investment manager specializing in emerging markets funds. The acquisition broadens our product shelf and provides access to an even broader global sub-advisor network.
Why emerging markets, why now?
Emerging markets on average are growing at a rate between two and three times faster than developed markets1 and have low correlation with them. In fact, emerging market countries represented 75% of the world's GDP growth in 20172. This fact may help Canadian investors overcome reservations about putting their money into EM when seeking both growth and diversification.
Watch the video with Christine Tan, Portfolio Manager
Emerging markets updates
Whitepaper - Emerging markets: From influential to dominant
May 2019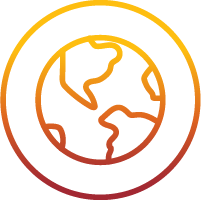 Many of us have grown up in a polarized world: one consisting of the rich, developed markets and the substantially less rich, emerging markets. In 2001, however, the balance started to shift, starting with China joining the World Trade Organization. Are emerging markets investments really a niche asset class? Are their economies inherently less stable than those of developed countries? Just how much is the world flattening? In this paper, we review the current economic power of EM countries and the trends driving their growth.
Inside India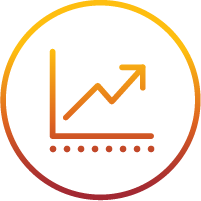 The Sun Life Excel India Fund turned 21 on April 14. As sub-advisor to Canada's oldest India fund, Aditya Birla Sun Life AMC was there as India emerged as one of the world's fast-growing economies. Today, with a vast workforce and rising prosperity, India is just getting started. Our India specialists will continue to target companies that place investors at the centre of this remarkable growth story.
2020 Outlook | Emerging markets
Emerging market equities powered through trade concerns in 2019. Portfolio Manager Christine Tan discusses the global demand shift that is underpinning EM economic growth.
1 1. Source: IMF World Economic Outlook, October 2017; PWC World in 2050; E7 consists of China, India, Brazil, Mexico, Russia, Indonesia and Turkey; G7 consists of Canada, France, Germany, Italy, Japan, UK and US.
2 IMF World Economic Outlook, Jan 2018.
Commissions, trailing commissions, management fees and expenses all may be associated with mutual fund investments. Please read the prospectus before investing. Mutual funds are not guaranteed, their values change frequently and past performance may not be repeated.
© Sun Life Global Investments (Canada) Inc., 2019. Sun Life Global Investments (Canada) Inc. is a member of the Sun Life Financial group of companies.