Learning and development
Advisors, welcome!
Discover an educational and informative look at industry issues, market commentary and our thoughts about investing. Learn about upcoming Advisor events and other CE credit opportunities below.
---
Advisor Insights
March 20, 2019
The Budget provides many programs supporting the government's commitment to helping middle class Canadians. We've summarized some of the major initiatives that we think you and Clients may be interested in.
Q1 2019
Rick Headrick, President of Sun Life Global Investments, has a distinct vantage point for viewing regulatory change. With 19 years in the investment industry, a CFP designation and currently a member of the IFIC Board of Directors, he grasps the potential advisor and client impacts.
Date: November 6, 2018
Morningstar takes a look at five U.S. equity funds to watch next year, including our Sun Life MFS U.S. Growth Fund.
Date: May 22, 2018
Emerging markets have long been thought of as a risky asset class that can deliver strong growth in good times, but big losses when there is risk aversion.
---
Advisor Events
Sun Life Excel India Luncheon
Dates: March 27, 2019 (Toronto), March 28, 2019 (Montreal)
Sun Life Global Investments is hosting a luncheon, which will feature Vikas Gautam, Chief Executive Officer of Aditya Birla Sun Life Asset Management Company Pte Ltd. Here from India, Vikas will discuss how an India allocation may help to enhance alpha and lower risk in a portfolio.
Boston Investment Symposium
Date: May 14-16, 2019
At the 2019 Boston Investment Symposium, attendees will have direct access to portfolio managers from Sun Life Global Investments and MFS Investment Management. Several sub-advisors will be profiled, with a strong focus on MFS Investment Management.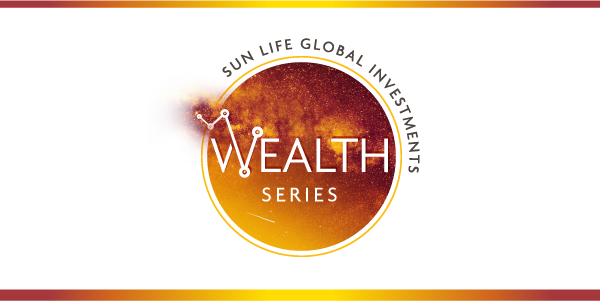 Wealth Series Event
Date: Dependent on location
Don't miss out on the opportunity to hear from MFS Investment Management portfolio managers, in partnership with Sun Life Global Investments, to learn more about our investment portfolios.
Interested in attending one of our Events?
Please email SLGI events to inquire.
---
Resources
Viewpoint | Q4 2018
Viewpoint highlights Sun Life Global Investments product line up, series F funds available.
Subscribe to our emails
Get the latest news, insights and webcasts just for advisors right to your inbox.
Looking for continuing education (CE) credits?
Sign in to access a library of continuing education (CE) accredited courses*. Our platform can help you gain market insights, strengthen your knowledge of products and solutions across insurance and wealth, and add value to your client conversations.
Once signed in, click on the 'Learning and Development' tab.
---
*Courses are accredited by the Investment Industry Regulatory Organization of Canada (IIROC), the Alberta Insurance Council, Advocis, the Insurance Council of British Columbia, the Insurance Council of Manitoba, the Financial Services Commission of Ontario, the Chambre de la sécurité financière, the Insurance Councils of Saskatchewan and more.