Lori Landry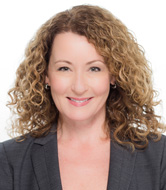 Chief Marketing Officer and Head of Institutional Business
Sun Life Global Investments
As Chief Marketing Officer and Head of Institutional Business for Sun Life Global Investments, Lori Landry holds a number of key responsibilities, including overseeing the marketing and brand strategy. And in addition to helping grow the retail side of the business, she also heads the institutional sales team, which works with plan sponsors, consultants and advisors to incorporate the company's innovative solutions into their group retirement platforms.
After joining Sun Life in 2003 as Assistant Vice-President Marketing and Plan Member Education, Group Retirement Services, Lori advanced through a number of senior leadership positions before moving to Sun Life Global Investments.
From the outset, Lori has focused on creating a client-first culture and has offered financial advisors key insights into how they can build their business by developing their own unique brands.
Lori has also led a national discussion on women and investing by creating the Sun Life Global Investments Women's Investment Symposium – a venue that provides female advisors with the insights they need to help women through every stage of their financial lives.
Lori is a former journalist, editorial director and publisher of a number of business magazines, including Benefits Canada, Avantages, Canadian Investment Review and Advisor's Edge magazines. She has also been recognized with a number of national and North American journalism awards for her work as a financial and healthcare writer and commentator.
Lori holds a BA in English and Communications from Wilfrid Laurier University and is a member of its Faculty of Arts Advisory Board. She also sits on the Board of Directors of the IFSE Institute, the education arm of the Investment Funds Institute of Canada (IFIC), and works with Prosper Canada on an initiative called MPower Financial Coaching which helps people living in poverty improve their financial stability.
Contact us

Have a question or comment? Call or email us.